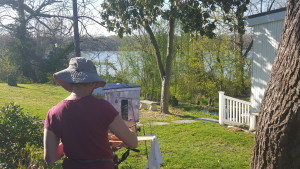 I just finished teaching a plein air workshop in Denton MD and had a great time. I held it at a beautiful spot on the Choptank River at Turnbridge Point Bed and Breakfast.  http://www.turnbridgepoint.com  We were met on Friday afternoon by the proprietors of the B & B, Rob and Steve and after a brief talk went out and got started painting.  Friday evening was spent at the local pub eating and socializing. After an amazing breakfast, Saturday morning,  prepared by Chef Steve Konopelski, from Food Network's Holiday Bake Off fame, we were out again on the grounds painting. The weather was superb, and the views inspiring.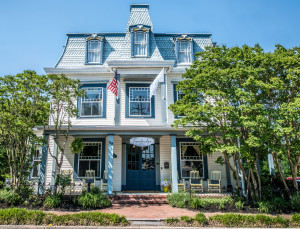 Lunch, Saturday, was prepared for us by Steve and was sinfully good. We gathered under the pergola on the patio and talked about the need for having a concept which we could build our composition upon. We discussed the importance of having all our decisions support that concept, in order to have a unified image. We talked about balance, focus and atmospheric perspective, among other themes.
Back to painting in the afternoon, followed by a nice dinner at a local restaurant. Drinks and more shop talk that night.  Sunday morning and out painting again. We ended in the mid afternoon.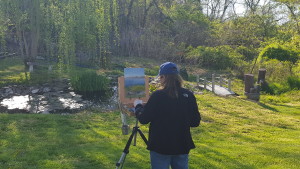 Turnbridge was the perfect setting and the hosts were so warm and accommodating, it made for a perfect weekend. I was honored to work with all those who came. I always get so much from teaching.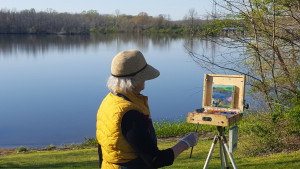 I have another workshop planned for June 6th in Rohobth DE. You can see the details on the workshops and classes page.  I hope to see more of you then. In the meantime check out Turnbridge Point B&B if you are looking to visit the Eastern shore of MD.